ENT NEWS: Nigerian Artistes That Worsened The Corona Situation During The Total Lockdown
With the coronavirus spreading like wildfire, the world had to observe a shutdown. During this period, millions of people were asked/enforced to stay at home so as to curb the further spread of the videos. Due to this, the use of social media tripled as people resorted to using several apps as a source of entertainment.
The lockdown also greatly affected the music industry as artistes were forced to cancel shows, tours, and even the release of songs and albums. So what happened next? Instagram Live came through. Interestingly, the feature which plays Instagram live streams that audiences can access via Instagram Stories had been overlooked since its launch in 2016,
However, during the lockdown, people got to understand it better. If you follow enough people on Instagram, it's very hard these days to open the app without coming across videos of already concluded live sessions. Not only celebrities/brands are taking advantage of Instagram's live streaming feature, everyone is going live. From speaking about secular things, premiering music, and even music battles- everyone is going online to say or do something.
A few months ago, top Nigerian music producers like Sarz, Shizzi, Masterkraft, and Pheelz made use of the feature to hold battles of supremacy over who produced the biggest hits. The artistes were not also left out as MI and Naeto C had a battle of hits too. During that same period, DMW crew member FatherDMW and British Model, Eva Apio entertained fans with live adorable sessions of their own.
Still, there were some artistes that made sure to use the features for other purposes. Thanks to them, we got to consume and digest an enormous amount of sexual content.
Who was the Pioneer?
American singer, Tory Lanez as a result of the coronavirus pandemic turned to a radio personality well —sort of. The singer became the center of attention on social media as his routine Instagram Live sessions evolved into "Quarantine Radio", a raunchy hip-hop variety show displaying Lanez's energetic personality with also featured famous guests like Drake, Megan Thee Stallion, and The Weeknd.
The show begins with a mixture of hits and banter with his fans but it changes direction when he introduces "the real talent," – females engaging in twerking challenges.
Now Back to Basis
Slimcase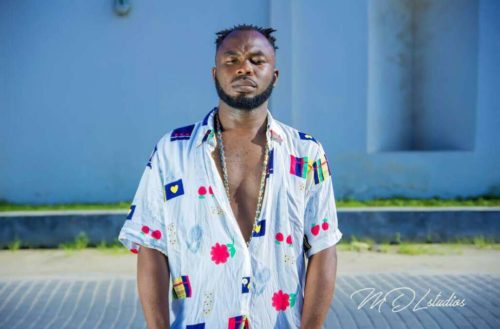 The Nigerian artiste and hypeman created the AssMaticIg Radio which was the Nigerian version of the worldwide sensation Quarantine Radio created by Tory Lanez. It went viral due to sexually explicit content displayed in his live sessions. Throughout the lockdown, Slimcase entertained fans with ladies exposing several parts of their bodies and twerking on the gram.
But Nigerians naturally like to overdo (Oversabi) as the show got extreme to the extent that ladies started engaging in sexual activities during the show. Due to this, he was named the Nigerian King of Raunch.
MC Galaxy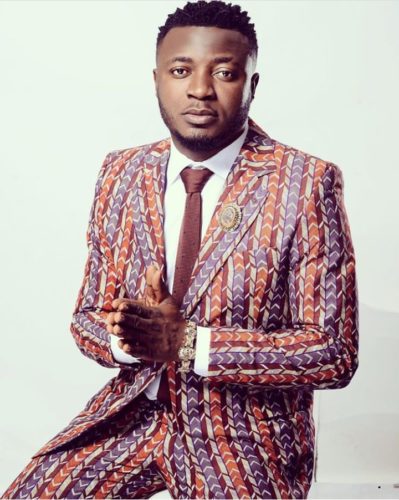 The "Sekem" singer is not new to this sort of arrangement. MC Galaxy likes to amuse himself every Friday by doing giveaways which is strictly for the ladies. The ladies are given the chance to do what they want (be it extreme or not) just to entertain fans. Galaxy gets to choose the winner and gives out prizes.
However, during one of his sessions, an unidentified girl was seen masturbating with a cucumber, moaning, not caring if her privates was on full display to the public. A few seconds into the video MC Galaxy acts as though he wasn't aware but he ends the call immediately he notices fans were complaining in the comment section. But, MC Galaxy despite criticisms announced that sexual acts will be shown on his Live broadcast. He even added that it will be the men going naked to win money and not just ladies.
Kiddominat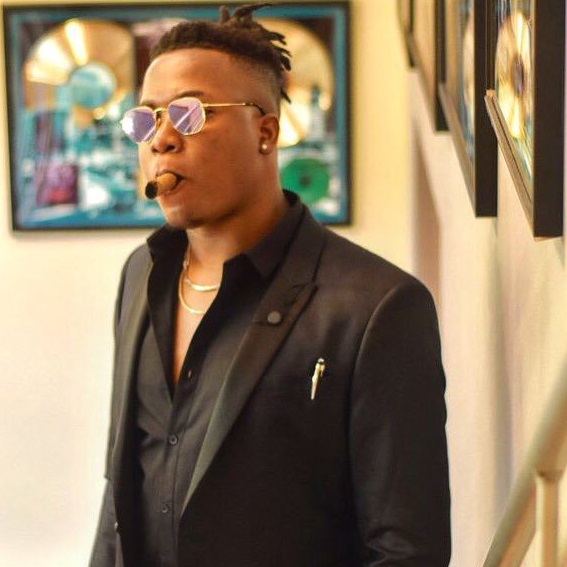 International Afrobeats producer and singer, Kiddominant also played a role in entertaining fans with explicit sexual content. The music producer organized a dancing competition between Nigerian and South African ladies on the photo-sharing app. The winner was to take home 100 thousand Naira. Interestingly, at a point during the competition, Nigerian crossdresser, James Brown requested to join the video chat because he wanted to participate in the challenge and the producer's response was totally hilarious.
For some, these acts were totally disgusting and for some, it was nothing but pure entertainment. But if we are to look deeply at things, was this actually needed when millions were dying due to the virus? At that point, we needed unity and these big guys were meant to use their platform to educate millions about the virus because there was a lot of confusion about the virus- some people didn't even know left from right, as some were struggling to survive…
Instead, we got videos of ladies showcasing booties on the gram. These guys might not know but they caused more harm than good during the lockdown. If the world had ended during the lockdown, would you have spent you last moments watching people get freaky on the internet ?