MUSIC: Hypa – "This Is Hypa" (The EP)
The Duo HYPA is here again, and this time with a body of work titled "This Is Hypa". Nobody saw this coming from these young boys. EVERY SONG on this EP is a hit single. They just showed the world how to make a body of work.
A compilation of beautiful vibes explaining what the duo of Hypa have to offer the Nigeria music industry. The EP talks about our struggles, dreams, aspirations and love life. All songs written and composed by Ekemode Rasheed (Ray) and Ekemode Ganiyu (Jay) for HYPA/Dreams Records, 2020.
See Track-List below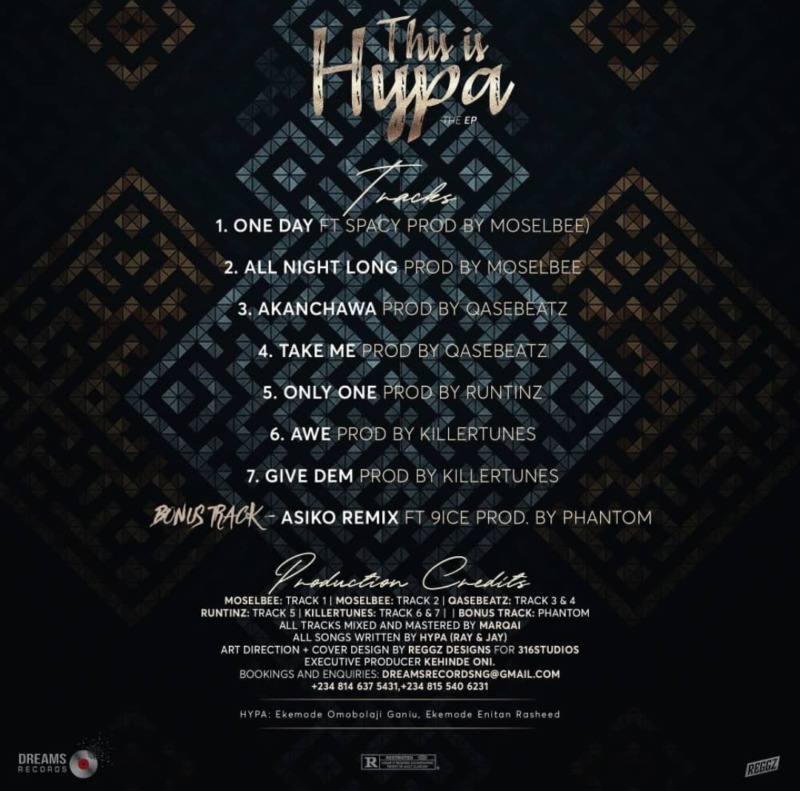 What an entrance they are making with this debut body of work.
Listen and Enjoy "Hypa – This Is Hypa" below :
Twitter: @hypa_official1
IG: @hypa_official